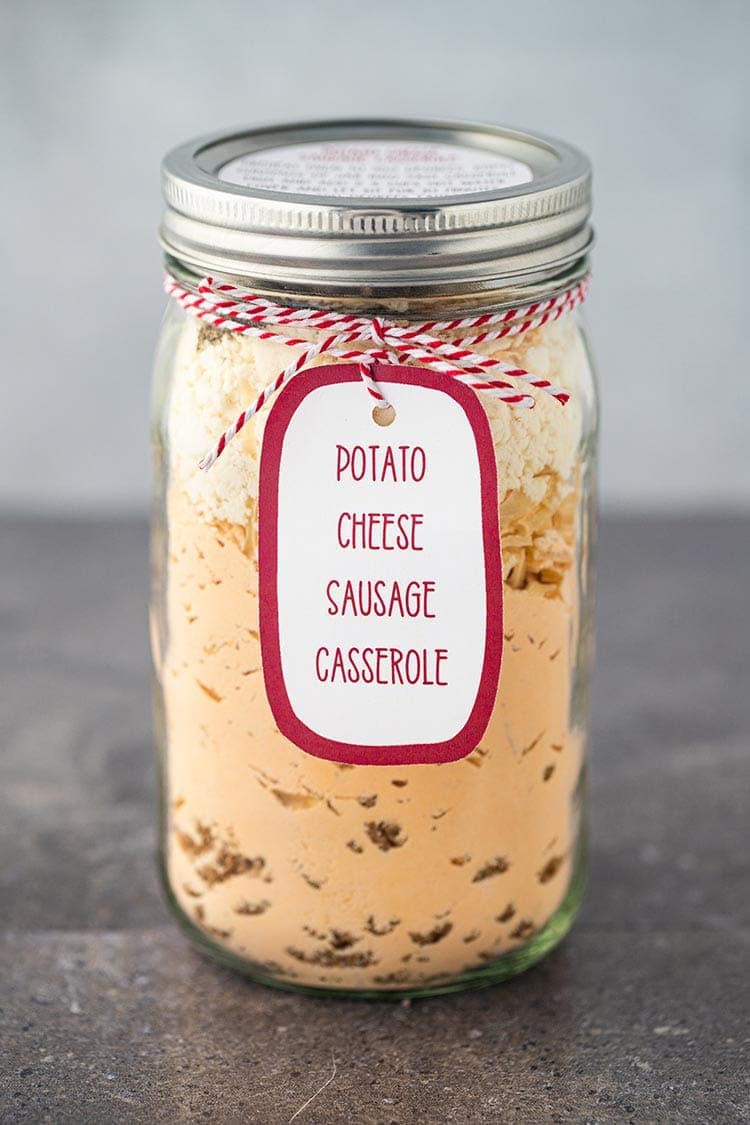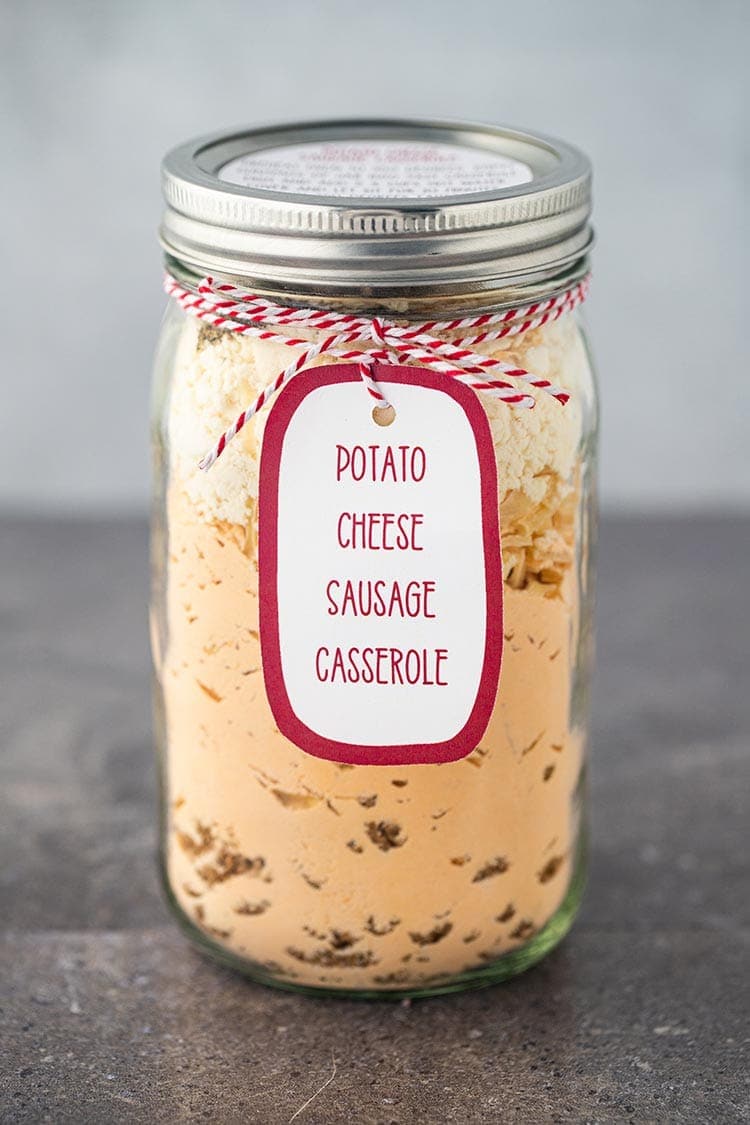 Potato Sausage Cheese Casserole in a Jar
This Potato Sausage Cheese Casserole in a Jar great for dinner or breakfast! I originally made it with sausage tvp, but have since used freeze-dried sausage crumbles because I was able to get them at a discount. You could also make it with freeze-dried ham if you have it, or freeze-dried bacon crumbles/bits.
I usually use my big #10 cans of dehydrated hash browns, but I've also found smaller containers of them at Costco. They come in a pack of about 8 I believe, and are packaged in cartons like you get whipping cream in. They work just fine if you don't want to get an entire #10 worth. But, trust me, there are plenty of things you can use those hash browns for so a #10 can worth won't go to waste. 😉 I love to add them to soups, pot pies, or even just fix them up for breakfast – my family really enjoys them.
Adapted from Chef Tess's original recipe for this meal on her blog.
Potato Sausage Cheese Casserole in a Jar
Total Time:
1 hour
10 minutes
This is a great option for breakfast or dinner!  What's not to love about sausage and cheesy hash brown potatoes?! 
Ingredients
1 cup freeze-dried sausage crumbles (or sausage TVP)
2 cups dehydrated hash brown potatoes
1/2 cup cheese powder
1/3 cup sour cream powder
1 tablespoon dry minced onion
1 teaspoon salt
1/2 teaspoon black pepper
1 bay leaf
Instructions
Place all ingredients in order in a wide-mouth quart-size mason jar and shake contents gently to settle.
Place new canning lid on top of jar. Using wide-mouth attachment for a FoodSaver, vacuum seal lid onto jar following instructions from your FoodSaver manual. (You can also insert an oxygen absorber before putting on lid if you'd like.)
Remove vacuum attachment and put ring on. Tighten by hand, but don't over tighten.
Label and date. Store in cool, dry location.
To cook:
Preheat oven to 375 degrees Fahrenheit. Empty contents of jar (minus oxygen packet if present) into large casserole dish. Add 5 cups hot water. Cover and let sit for 10 minutes. Bake, uncovered, for 20-25 minutes until bubbly.
Notes
This works as breakfast or dinner - you can even substitute in freeze-dried ham or freeze-dried bacon crumbles for different options.
Nutrition Information:
Yield:

6
Serving Size:

4 people
Amount Per Serving:
Calories:

390
Total Fat:

29g
Saturated Fat:

9g
Trans Fat:

0g
Unsaturated Fat:

18g
Cholesterol:

41mg
Sodium:

1164mg
Carbohydrates:

23g
Fiber:

2g
Sugar:

1g
Protein:

9g
Nutrition information provided as an estimate only.