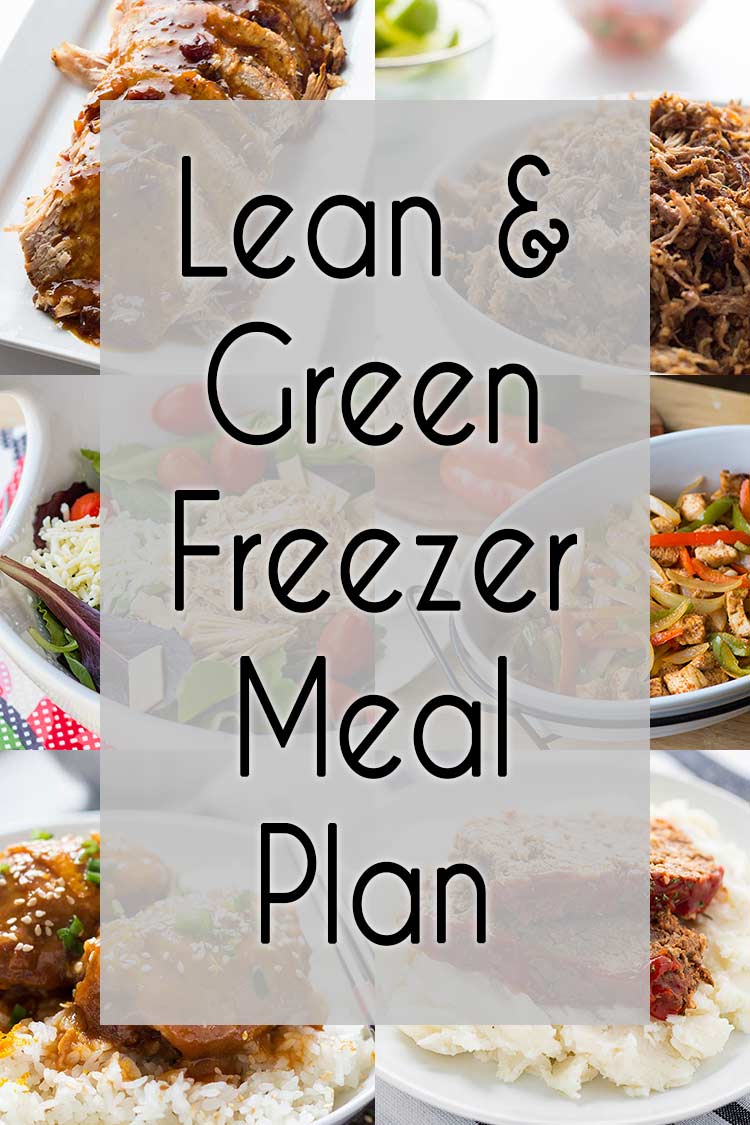 UPDATE, Feb 2021: These recipes were pulled together before I was actually doing Optavia. I need to include a disclaimer here that now that I am doing the plan, I have realized that some of the recipes included ARE NOT LEAN & GREEN! (Some are, but there are a couple that aren't, and I didn't know that at the time.) I can't just pull down the page (long story), so I need to leave something up here so you all don't get error messages when you follow links or Pinterest pins to get here, but I'm removing the recipes and the shopping list pdf. Now that I have personally started Optavia, nothing has frustrated me more than to go through recipes that people say are Lean & Green only to find that they are not, in fact, Lean & Green – so I can't do that to you! I'm pulling the PDF down for now…but…
THE GOOD NEWS – I've working on actual Lean & Green freezer meal recipes that I WILL post here very soon!! I will redo the recipe list and the PDF with the recipes and shopping list, etc. I WILL provide counts for each recipe and you can rest assured that I have gone through and calculated them all myself personally to verify that they will qualify as Lean & Green. Please accept my apologies, and please check back for some actual, amazing, easy, great-tasting Lean & Green freezer meals! (I've got Paprika Chicken, Chicken Enchilada Soup, Turkey Parmesan Meatballs, Italian Meatballs and Italian Pork Roast so far – just need to take pictures so I can post!)
6 Great Lean & Green Freezer Meals
I am so excited to be getting together with my friend Angie tonight to put together some Lean & Green Freezer Meals for her family!
Angie has been working on establishing healthy eating habits for herself and her family, and she has made amazing progress! Sometimes eating healthy means a lot of cooking from scratch, but it doesn't have to be that way!
You can still eat healthy and have the convenience of premade freezer meals.
So to go with her new Lean & Green way of eating, we've put together a list of 6 healthy freezer you can make at home!
The Freezer Meal Recipes
I've taken six of Angie's favorite lean & green freezer meals and put them into a freezer meal plan, with a shopping list included. She has great taste, because these are also some of my family's favorite freezer meals, too!
The shopping list is based on making 3 of each meal, so you'll end up with 18 meals total.
I've got all the freezer meal recipes and instructions in the PDF, so there's no need to print them individually if you don't want. But here's the lineup below so you can take a look! (Minus one recipe that is as of yet unpublished.)
Be sure to subscribe to my newsletter to get the printable PDF file with the recipes and shopping list!
RECIPES AND SHOPPING LIST COMING SOON!!!