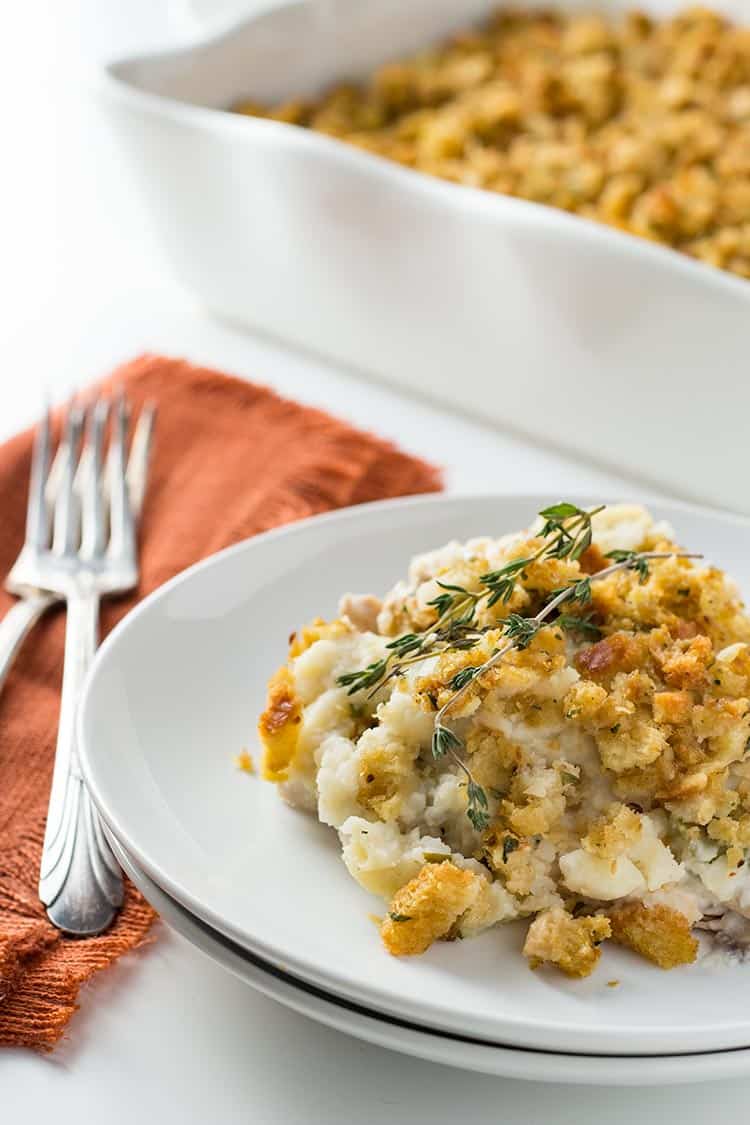 Thanksgiving Casserole
This Thanksgiving Casserole freezer meal is a very easy dish to put together, and it uses all of your leftovers from Thanksgiving dinner. And it does have all the flavors of that dinner together in one dish.
It's basically a mash-up of several Thanksgiving leftover recipes. I wanted to try to get the best of all them, in one easy freezer meal.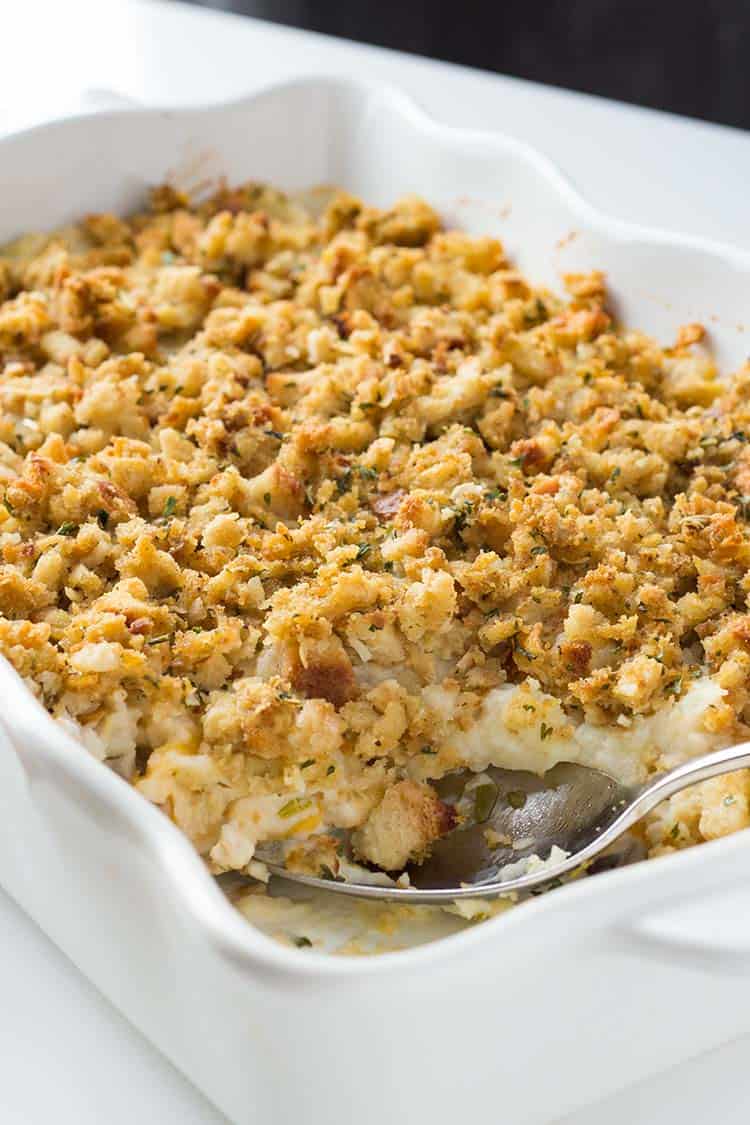 We love Thanksgiving leftovers at my house and I always make sure to have plenty, because I figure if I'm going to go through all that work, why not make as much as I can so we can enjoy it for as long as possible. Right? I mean, it's basically the same amount of work to roast a 10 lb turkey as it is a 24 lb turkey. And it's only a few more minutes of potato peeling to make a triple batch of mashed potatoes as it is a single batch.
But realistically, one can only eat Thanksgiving leftovers for lunch and dinner for so many days in a row before it does tend to lose its novelty. And I hate throwing away leftovers. So I created this recipe for Thanksgiving Casserole from a couple of different ideas for using up Thanksgiving leftovers.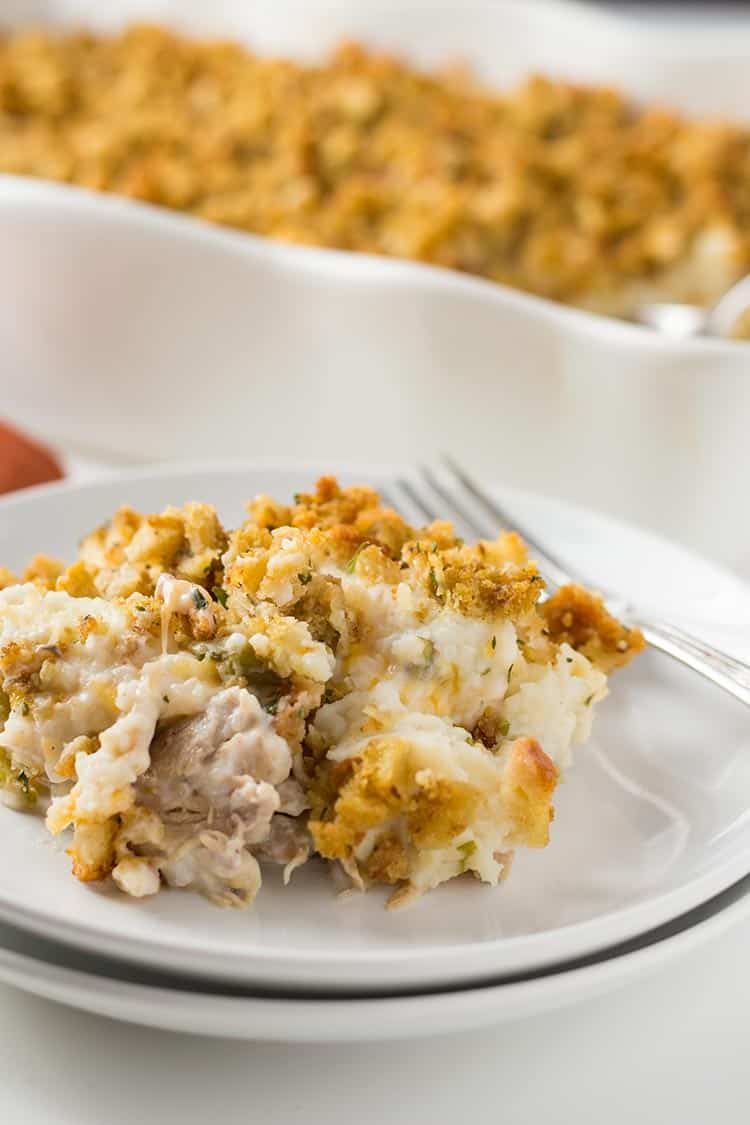 The idea is to eat your fill of Thanksgiving leftovers after the big meal, but then when you're ready to move on, don't throw away whatever is left, but use it in a freezer meal so a month or two from now, you can enjoy Thanksgiving dinner flavors all over again! But this time without all the work.
It will keep nicely in the freezer for several months, but it's such a great meal I doubt it will take that long before you're ready to pull it out and serve it!
And if you find you don't have any leftover mashed potatoes, you can always make up some of my Instant Pot Garlic Herb Mashed Potatoes to use for this!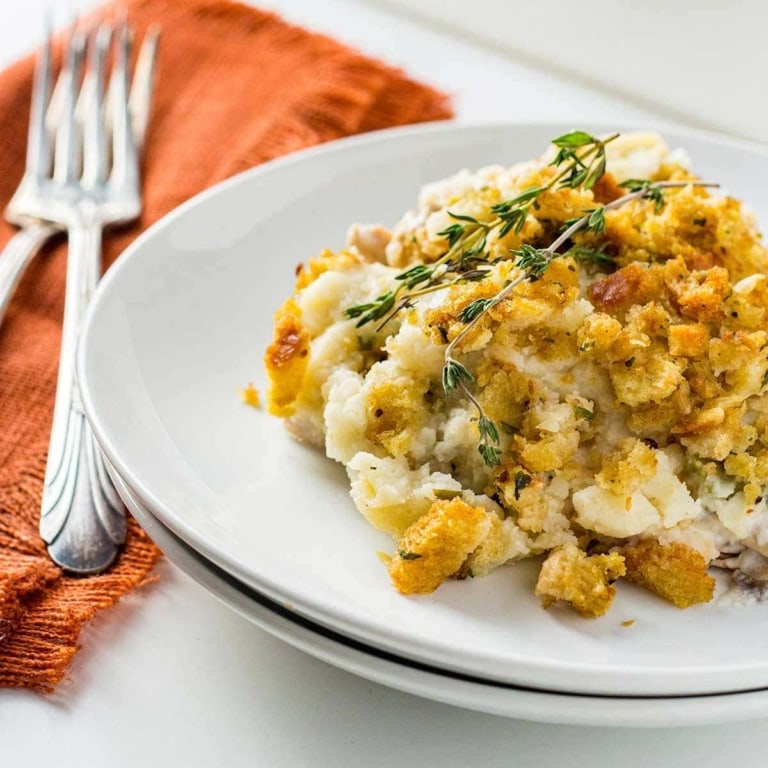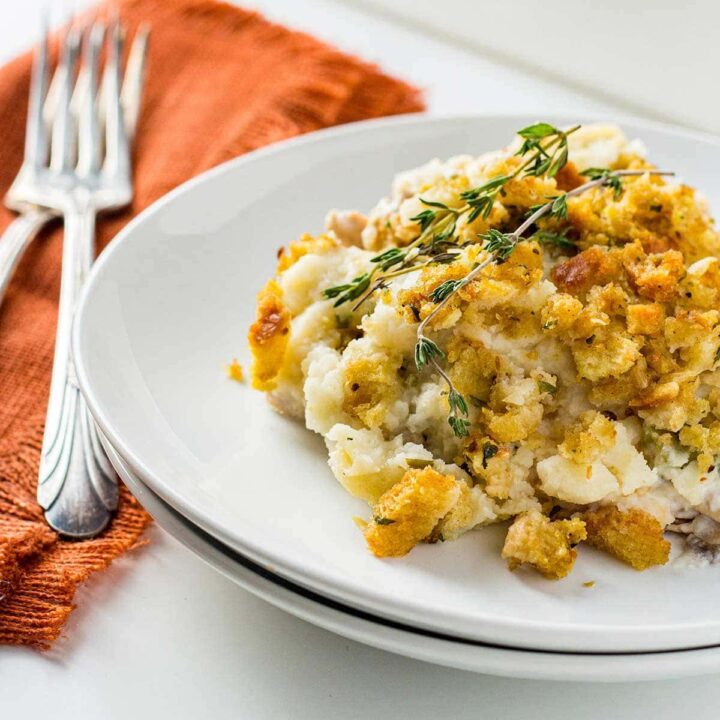 Thanksgiving Casserole
Enjoy all the flavors of Thanksgiving dinner together in one easy dish!  Make the most of your leftovers by putting together this freezer meal - then you can enjoy Thanksgiving dinner any time you'd like, without all the work!
Ingredients
5 cups shredded cooked turkey (light or dark meat)
1 can condensed cream of mushroom soup
1 cup sour cream
1 can green beans, drained
1/2 onion, finely diced
1/2 tsp salt
1/4 tsp pepper
2 cups shredded cheddar cheese
1 pkg stuffing mix, prepared (or about 4 cups leftover stuffing)
Instructions
Spray 9x13 baking dish or aluminum pan lightly with cooking spray. Spread shredded turkey in bottom of dish.
In medium-sized bowl, combine soup, sour cream, green beans, onion, salt and pepper. Spread mixture evenly over shredded turkey.
Sprinkle shredded cheese over soup mixture.
Spread mashed potatoes over cheese layer. (You may need to heat up the potatoes or thin them with a little bit of milk to make them spread easier.)
Top with a layer of prepared stuffing mix or leftover stuffing.
Cover with aluminum foil or lid. Label and date, then place in freezer.
To reheat from thawed (preferred method):
Remove casserole from freezer and place in refrigerator for about 24 hours to thaw. Once thawed, bake uncovered at 350 degrees Fahrenheit for 35-40 minutes until bubbly and topping is lightly browned.
To reheat from frozen:
Bake COVERED at 350 degrees Fahrenheit for 1 hour. Then uncover and bake for an additional 35-40 minutes until bubbly and topping is lightly browned.
Garnish with crushed fresh thyme or a dollop of cranberry sauce!

Nutrition Information:
Yield:

8
Serving Size:

8 servings
Amount Per Serving:
Calories:

515
Total Fat:

29g
Saturated Fat:

12g
Trans Fat:

1g
Unsaturated Fat:

14g
Cholesterol:

140mg
Sodium:

1203mg
Carbohydrates:

26g
Fiber:

2g
Sugar:

3g
Protein:

35g
Nutrition information provided as an estimate only.