Make-Ahead Muffin Mix
This easy muffin mix base recipe can be made ahead of time and stored for later use. It makes having fresh baked muffins for breakfast quick and easy! One mix, endless varieties! Make a bunch and freeze the muffins for later!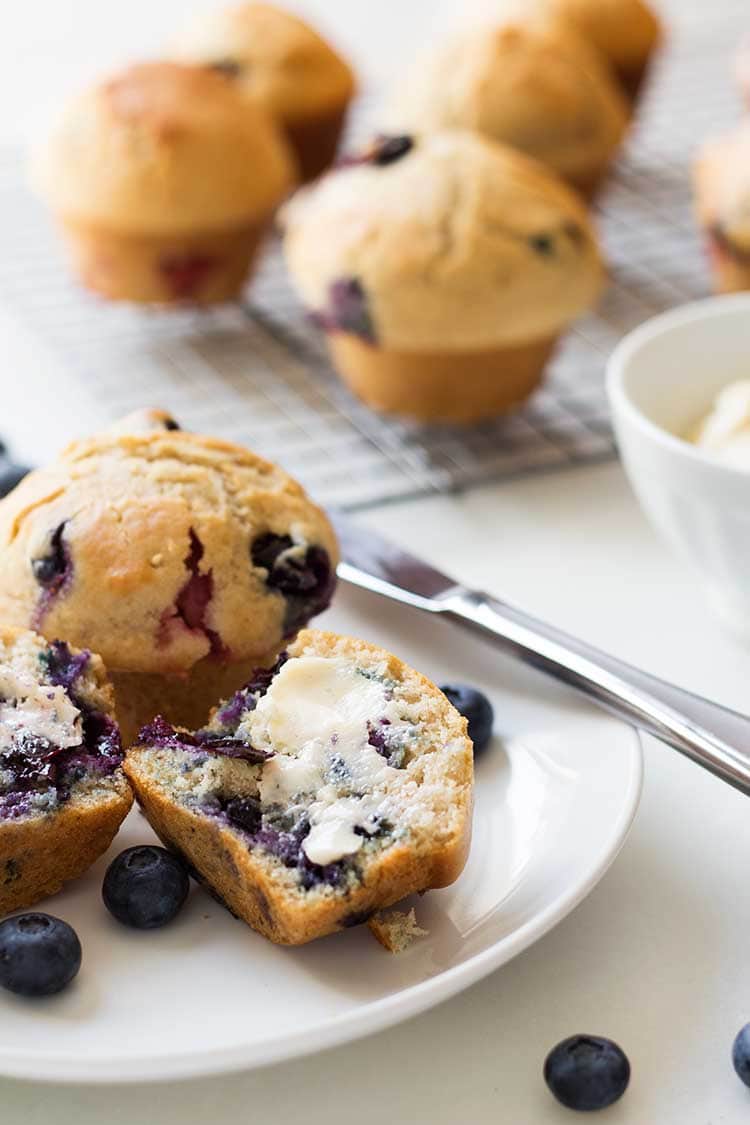 Make-Ahead Muffin Mix
I love a good muffin! But I'm not a big fan of the store-bought mixes. Or maybe they're not a fan of me. Because whenever I make them, the muffins are teeny tiny. Maybe I'm doing something wrong. But when I think delicious breakfast muffin, I'm thinking of the ones you see in bakeries and coffee shops, or Costco (those things are HUGE, ha ha), with tons of mix-ins and preferably a streusel top! Since I have yet to find a mix that pulls that off, that means I have to make my own. But sometimes the idea of hauling out all the ingredients to make muffins from scratch is just more than I can muster, even at 10 am! So, enter my favorite Make-Ahead Muffin Mix!!!
I can't claim any fame for this one. A baker I am not. So when I find a good recipe for baked goods, like Amazing Honey Wheat Bread, and it works, I tend to just leave it alone, because why mess with a good thing, right? This is one of those things!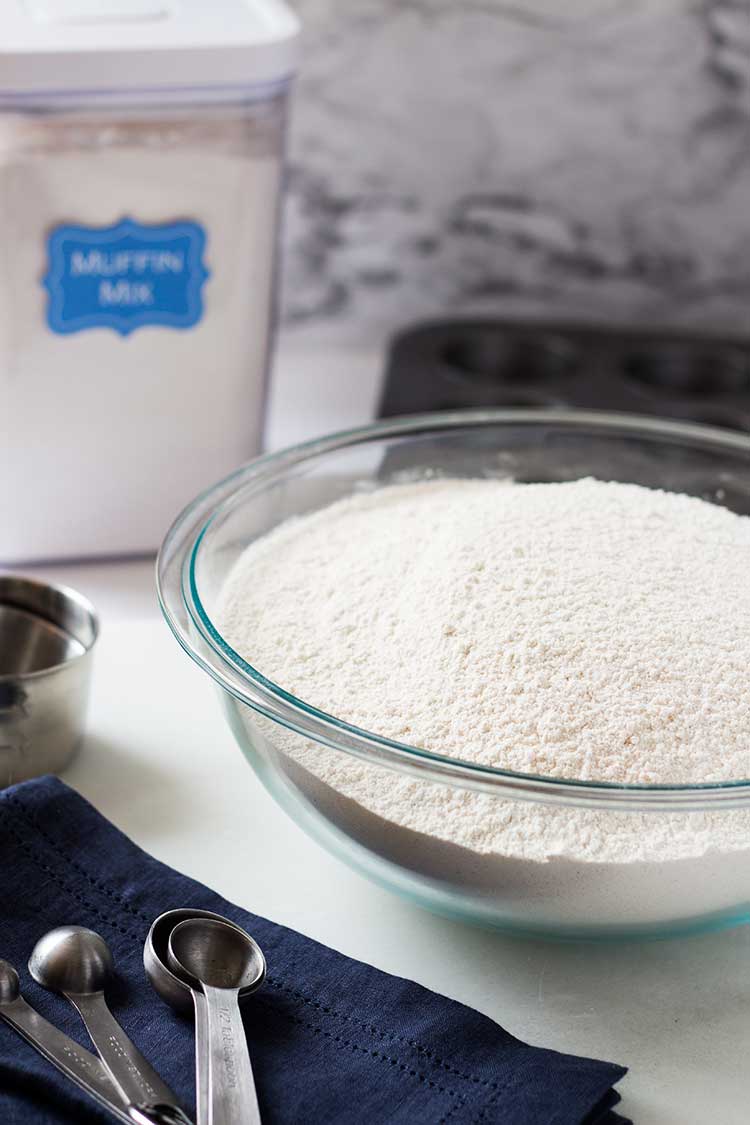 I found the recipe several years ago on grouprecipes.com. I've since seen it a couple of other places, with a different name attached to it as the author, so I'm not entirely sure who to credit here. But whoever it is, they are a genius! The recipe posting says they learned this recipe while working at a neighborhood bakery. I have no idea if that's true, but I have no reason to doubt it. Because this make-ahead muffin mix makes true bakery-style muffins!
The recipe itself is for the muffin mix base – all of the dry ingredients. It makes a huge batch, which you can store until needed. Then, when you're ready to make muffins, you just add the correct amount of mix, your wet ingredients, and whatever mix-in's you want (there is a list of about three or four dozen options) – and voilà!
My personal favorite is the lemon poppy-seed variety, although I really like the pumpkin with cream cheese topping, too!
For today's post, and for most morning breakfasts, I go with blueberry, strawberry, or mixed berry muffins.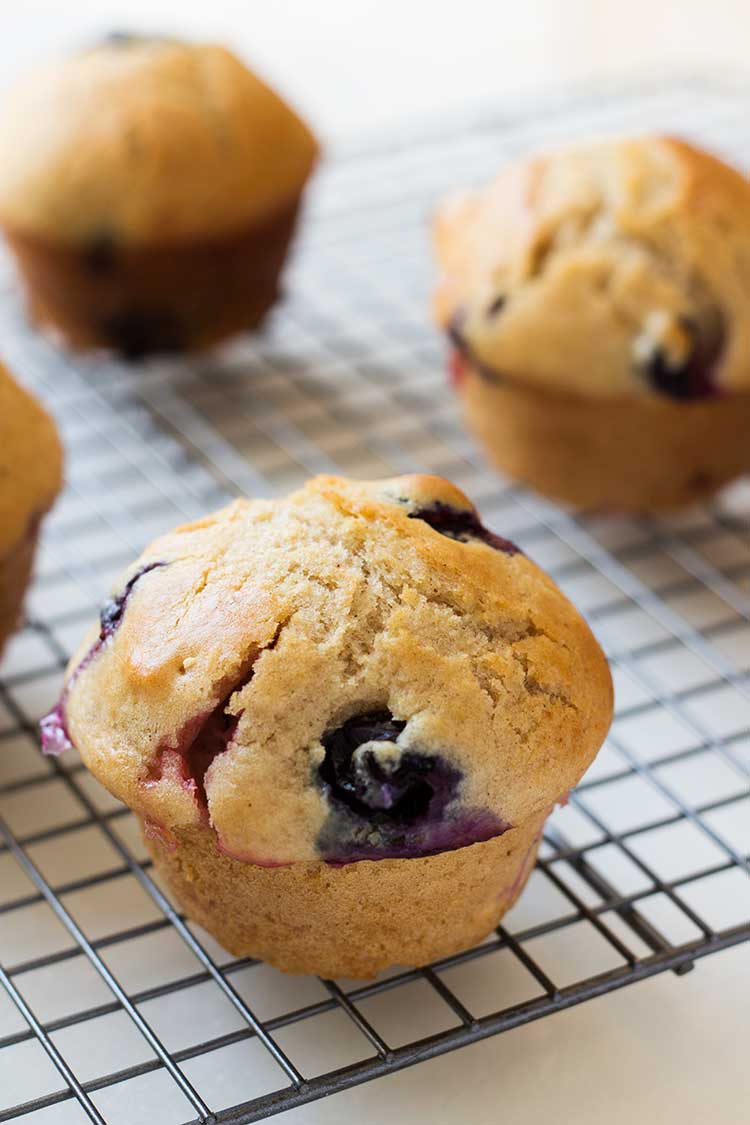 The large batch of muffin mix will make enough for 5 batches of 24 muffins each. However, feel free to halve the mix recipe if you're not sure you'll go through it quickly enough. It's good for a couple months in an airtight container in a cool, dry place. Or you can also stick your extra dry mix in a ziptop freezer bag and freeze it to keep it good longer.
I will add a couple of the mix-in instructions in the notes section, but for the full list, be sure to visit the original recipe page. You will not believe the combinations that are available! You could probably make a different variety each week for an entire year and still not get through them all!! It's muffin heaven!!!
Even better than having an amazing mix already to go, to speed up your muffin-making, is the fact that your baked muffins can then be FROZEN!! I like to make up a batch of 24, keep about half out for the next few mornings, and then freeze the other 12 muffins for future breakfasts. So, it's really a make-ahead mix that makes make-ahead muffins! Pretty clever, eh? I had to get up really early in the morning for to come up with that one! 😉
Corny jokes and bad alliteration aside, I hope you will enjoy these as much as we do at my house!!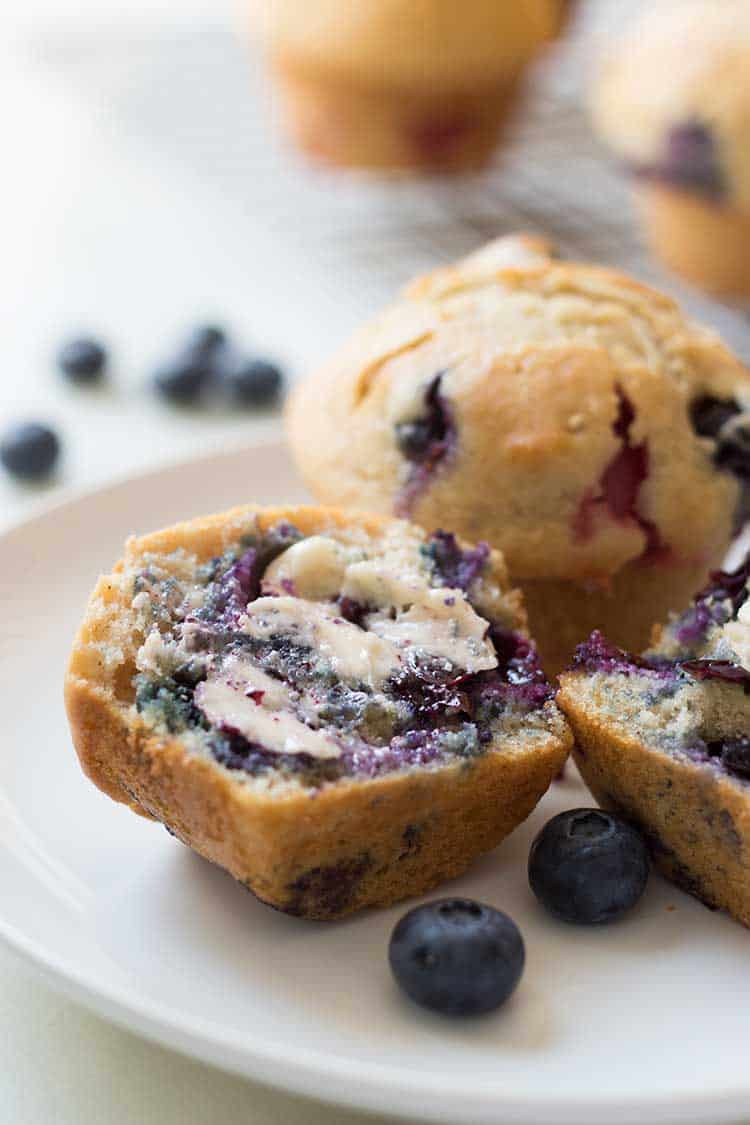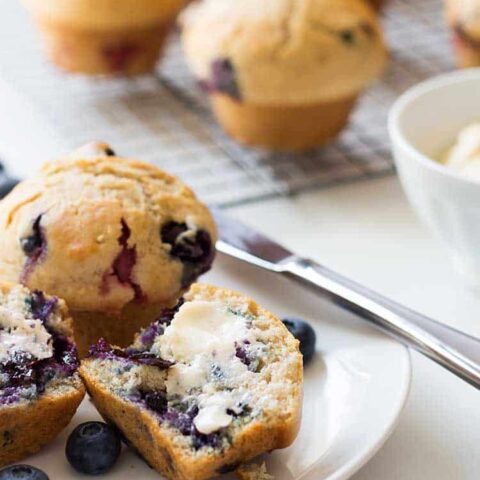 Make-Ahead Muffin Mix
Servings:
5
batches of 24
A make-ahead muffin mix that you can keep on hand and use to make amazing make-ahead muffins!
Print
Save
Saved!
Pin Recipe
INGREDIENTS
18

cups

flour

5

cups

sugar

2 1/4

cups

buttermilk powder or nonfat dry milk

6

tablespoons

baking powder

2

tablespoons

baking soda

2

tablespoons

salt

2

tablespoons

cinnamon

2

teaspoons

ground nutmeg
INSTRUCTIONS
Place all ingredients in a VERY large bowl, and stir gently until combined.  Store in an airtight container in a cool, dry location.
To make muffins:
Preheat oven to 400F degrees.  Spray two muffin tins with non-stick spray, or prepare with paper liners.

In large bowl, beat 4 eggs.  Add 3 teaspoons vanilla, 2 cups water and 3/4 cup vegetable or canola oil.  

Stir in 5 1/2 cups of dry muffin mix, just until moistened.  Gently add in any mix-ins (see notes or find the full list at grouprecipes.com).  

Spoon into prepared muffin tins, making sure to fill each muffin cup to the top.  Optional: Add topping(s).

Bake at 400F for 18-20 minutes until tops are golden brown and toothpick inserted into muffin comes out clean.
NOTES
Here are a few of the mix-in options we use most often:
Blueberry - add 2 cups fresh or frozen berries
Strawberry - add 2 cups fresh or frozen chopped berries
Mixed berries - add 2 cups combo of fresh or frozen chopped berries
Lemon Poppy Seed - add 2 pkgs (3.4oz) lemon flavor instant pudding, 2 tablespoons poppy seeds, omit 1 cup water and replace with 1 cup lemon juice
Pumpkin - add 2 cups solid pack pumpkin and 1 tablespoon pumpkin pie spice (add 1/2 cup chopped nuts if desired)
Cream Cheese topping - mix 2 8oz pkgs softened cream cheese with 1/2 cup sugar and 2 eggs, then drop by rounded tablespoon onto top of each muffin before baking
NUTRITION
Serving:
1
muffin
|
Calories:
112
kcal
|
Carbohydrates:
24
g
|
Protein:
3
g
|
Cholesterol:
2
mg
|
Sodium:
257
mg
|
Fiber:
1
g
|
Sugar:
10
g
Did You Make This Recipe?
Please leave a comment on the blog or share a photo on Facebook @MakeAheadMealMom!